Quick-build steel containers and quick-build steel warehouses from the market leader
In our business sector 'Storage technology' we have been producing solid, well proven BOS Quick-Build-Containers and Quick-Build-Warehouses for more than 40 years.
As the market leader for fast construction solutions in steel, BOS Best Of Steel is continuously working to optimize the solid, easily transportable storage unit. You can find with us the right, cost-effective solution for every storage problem. Storage units from BOS Best Of Steel are quickly assembled and usable – and can be extended at any time due to their modular construction. All in proven BOS quality with TÜV tested safety - and with the advantages that only the robust material steel can offer.
Storage space at any time in any place – with the highly flexible BOS containers and warehouses from 2 to 200m².
BOS Quick-Build-Container
The BOS Quick-Build-Container is at home wherever storage space is needed within a very short time: Extremely quick to assemble, robust and available in many sizes. The classic in the field of mobile storage, for building sites, industry and trade.
BOS Quick-Build-Warehouse
For the larger space requirements we have developed the flexible BOS Quick-Build-Warehouse - solid and complete, with or without foundation, for easy installation. Expandable at length or dismountable for change of location.
Find the solution for your area of application
---
We are proud of our satisfied customers.

I have been working with BOS GmbH Best Of Steel for 12 years, serving clients not only from the USA and Canada, but also from around the world. I wholeheartedly recommend their products which are manufactured with the highest quality and delivered with the utmost professional service.
(Kari Honkaniemi, CEO Owner BOS Construction Solutions, Tampa, USA)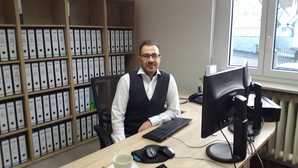 Wir schätzen den freundschaftlichen Kontakt sehr. Das Team reagiert sehr flexibel und findet auch für schwierige Aufgaben immer eine Lösung.
(Stefan Iovino, Iovino-Gruppe, Bretten)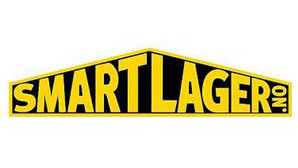 Smartlager Norge thanks for a pleasant and successful partnership in the last 12 years. Our clients often prefer the BOS Quick Builds against sea containers as they are easy to transport and quickly assembled. In combination with a wide product range most industries can be serviced – superior products as well as superior services!
(Cato Johansen, Smartlager Norge AS, Norway)
Find out more about BOS Best Of Steel!